Finding Your Niche As A Transportation Carrier & How To Get Started

Jason Jimenez-Vanover
The supply chain's complexities are many, and one of the most difficult problems is finding a suitable transportation carrier. There are more than 570,000 long-distance trucking carriers in the US, according to IBISWorld, and it's critical you make your transportation carrier services stand out.
Rather than getting bogged down in the details and spreading yourself too thin, finding your niche is essential. Doing so puts you in control of knowing what freight and loads best align with your available resources. And for shippers, choosing the best carrier starts with looking for those operating in the niche they need.
Answer the Core Questions of What You Want to Move.
The question, "what is a carrier in trucking," isn't as simple as it sounds. It's much more than defining a freight carrier. Instead, it opens the door to several core questions that help you to understand the different types of freight transportation carriers and trucking services. Shippers start by looking at what they need.
More specifically, shippers may ask:
Does the carrier offer reefer transportation?
Does the carrier have any specialized endorsements?
Can they handle heavy-haul loads?
What's the distance they're willing to travel?
People may have thought about these questions when considering how to start a trucking company. Until you can answer what you will and will not cover, it'll be challenging to determine your specific niche and impossible to think about how to market your trucking company.
Know Your Preferred Lanes.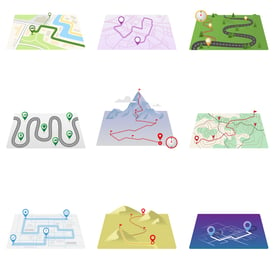 When starting a trucking or transportation carrier business, it's easy to take on every load that comes your way, but that will set you up for failure and burnout. After answering the above questions, consider which routes you want to cover and where you'll travel. Some shippers may have specific processes for carrier onboarding that include providing a detailed list of preferred lanes. Knowing your lane preferences can make or break your business, depending on the technology used. Lane preferences also take into consideration the unique needs and risks of transportation.
Claim Your Profile to Showcase Your Preferred Lanes
For example, remember the television show, "Ice Road Truckers?" Well, those lanes may pay more but come with significantly higher risk. It's also risky to transport hazardous materials, so you'll want to consider each of those risks when choosing your preferred lanes.
Remember the Tech Stack(s).
Technology plays a vital role in deciding how to transport the freight of your choice safely and on time to the destination. Yes, we can boil down most systems you'll use into a single category, a transportation management system (TMS), and maybe a load board or two. However, there are scores of different systems, and every company could have an entirely different system.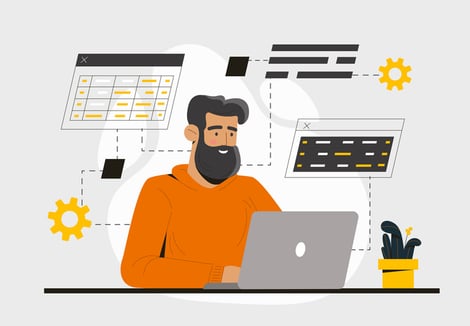 The good news is that most of them function similarly, but you'll also want to think about how much time you'll need to spend completing their carrier onboarding requirements for each system. Will their systems require an extensive process to bid on loads? Will the onboarding process take precious time away from actual hours driven?
Some may also come with driver apps that make finding, accepting, following through, and invoicing each load easier. The fact is that each system will depend on how the shipper operates, and you may need to download an app for each shipper. It's that extensive.
When you get ready to choose your niche, you must think about the tech stack(s) that your shippers might use. And yes, some might have one preferred solution; others might have 12. It's all very subjective.
Putting Forth Your Unique Value Proposition.
There are a few other questions to ask when you go beyond the basics of knowing how to start a carrier company.
What makes you different from other freight trucking companies?

Why should freight brokers and shippers pick you over a multitude of truckers?

Are you regional or multi-state?

What specialized cargo do you transport?

What equipment do you have?

Do you have anything of value to add, such as relevant experience or networking connections?
Once you zero in on your niche area, it is best to obtain all the information related to that type of freight transport and become an expert. If you're unsure how to do that, look online at past trucking companies and even try to interview a freight broker.
Choose Your Niche, and Make It Public on CarrierSource.
You must work hard to find your niche in the transportation carrier business. An excellent resource for getting out in front of more brokers and shippers is taking advantage of free resources, and CarrierSource is one option that lets you claim your free profile and take it to the next level with paid services. It's time to be who you can be and stop worrying about where your next load will go. Instead, invest in yourself, choose your niche, and get in front of more shippers with CarrierSource.
Every government-registered carrier automatically has a page made, so search for your existing profile now, and if you're ready to grow your business, sign up for a subscription today.