Why CarrierSource Is Your Best Bet for Finding Truck Loads

Jason Jimenez-Vanover
The trucking industry is an essential component of the global supply chain, responsible for moving goods across the country efficiently and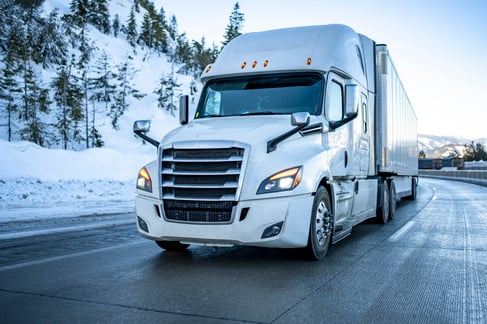 effectively. However, one of the significant challenges that carriers face is finding loads for owner-operators.
Everyone from trucking company leaders to brokers and shippers sometimes needs help finding the proper loads and securing adequate capacity. Sadly, many rely on outdated tactics for trucking businesses. Cold calling and working with traditional in-person freight brokers or truck dispatchers are not enough anymore.
CarrierSource makes it easier to find truck loads for owner-operators. With CarrierSource, trucking companies can connect with shippers and brokers nationwide, streamlining the load-finding process and enabling them to focus on what they do best: moving goods.

The CarrierSource Advantage Is HOT in Finding Loads for Truck Drivers
If you're trying to find truck loads for owner-operators, you can find the solution you're searching for with a quality online footprint. The CarrierSource advantage lies in its comprehensive and accurate profile listings, user-friendly interface, and trustworthy network.
CarrierSource relies on official DOT data to pre spin profile pages and ensure every company has a fair shot. This is especially helpful in finding loads for owner-operators.
Unique Features of CarrierSource
CarrierSource offers several unique features that set it apart from any other solution to marketing your business, including:
Offering free pre-filled profiles for everyone with a registered carrier authority. Carriers can easily scale their operation and get a prebuilt, customized website by signing up for a premium subscription.
Providing a pre-built template, available once you claim your profile, for sending out and requesting reviews from past shipper-clients. This saves ample resources in both building these email review requests and getting your CarrierSource profile ready.
Leveraging the CarrierSource mailing list to get your brand, after subscribing, directly in front of thousands of prospects. You'll be in front of potential prospects without lifting a finger!
Knowing how to find truck loads for owner-operators can be challenging without the right tools, platforms, and technology, as the experts at Inbound Logistics recently noted. So, by offering these unique features and steadily focusing on the latest trends and market shifts, CarrierSource empowers trucking companies to optimize their marketing goals, streamline their online activities, and stay ahead of the competition.
Claim Your Free CarrierSource Profile Now
CarrierSource's Customer Support and Resources
CarrierSource offers a range of customer support and resources to help its users get the most out of the platform by making it easier to find truck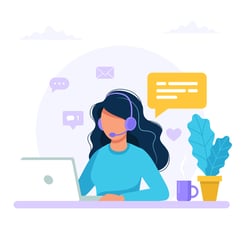 loads as owner-operators. The dedicated customer service team can provide prompt assistance and issue resolution, expert guidance, and practical advice on making your profile stand apart from the competition. It makes finding loads for truck drivers easier without spending countless hours cold calling or cold emailing prospects.
When truck drivers can easily find posted load requests and find truck loads quickly in real-time, they can stay ahead of the competition. But CarrierSource isn't a load board, so understanding this distinction is essential.
Comparing CarrierSource to Traditional Load Boards
CarrierSource offers a massive advantage over traditional load boards. The enhanced features and functionality rewrite the marketing laws for new and upcoming trucking companies. This enables trucking companies to generate "warm" leads from people needing transportation carriers. It really is that simple!

Get More Loads With CarrierSource!
CarrierSource offers a range of advantages for trucking companies in search of loads, including comprehensive and accurate load listings, a user-friendly interface, and a trustworthy network of shippers and brokers. The right tools and services can make all the difference in determining how to successfully find truck loads for owner-operators.
Claim your free profile and take advantage of the platform's many benefits today and see how easy finding loads for truck drivers can be, even in today's market!