What is CarrierSource?

Clara Flaherty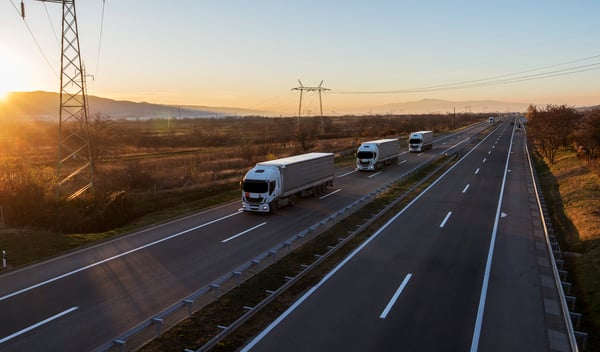 Reading online reviews before a purchase is now second nature, but one of America's largest and most trafficked industries has been left behind. We built CarrierSource to be the ultimate solution for all sides of the logistics industry.
Our mission is to usher in a new age of trust and open dialogue in the logistics community. Whether you're a broker, shipper, or carrier, we'll provide you with the tools you need to succeed. We're proud that over 60% of the top 50 brokerages rely on us to source their next carrier.
What is CarrierSource?
CarrierSource is the only online review platform for the freight industry in the world. The site combines FMCSA information and real user reviews to provide brokers and shippers the confidence that they're choosing the best carrier, and carriers the ability to attract new business.
CarrierSource is free to use for all sides of the industry so that everyone has access to the information they need to be successful.
Who can use CarrierSource?
Brokers and shippers
You spend your day on the phone calling up carriers with no insight into the service they'll provide, while constantly worrying that the carriers you have booked won't get the job done. You don't have one consistent place where you can put all your notes on carriers you're considering or have previously worked with. There's nowhere you can see FMCSA safety and insurance information, alongside testimonials that speak to the carrier's level of service. CarrierSource is for you.
With CarrierSource, you'll have the confidence that you're choosing the best carrier to move your freight. Our comprehensive database has every government registered carrier, showcasing not only their FMCSA safety and insurance information, but also their truck types, shipment types, preferred lanes, and contact information. You can prospect, take notes, make lists, and organize your carriers all in one convenient location.
Carriers
You spend your days tirelessly working to move freight while simultaneously searching for your next load. You're in an industry that has no outlet for positive feedback and you are frequently subjected to biased, negative, and often hidden reviews that detrimentally impact your ability to fill capacity. There's nowhere you can showcase all the great work you are doing and tell your own story through reviews, pictures, and company information. CarrierSource is for you.
After claiming your free profile, you'll automatically have the ability to manage your page and customize it to your business. You can add a logo, description, preferred lanes, equipment you have, and the services you offer, so that brokers and shippers know the jobs you do. By gathering reviews, you'll showcase the great work you're doing and highlight your satisfied clients to prospective customers.