3 Challenges and Solutions to Launching Your Trucking Business

Jason Jimenez-Vanover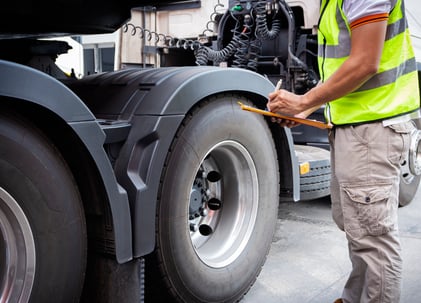 Creating a trucking business is full of logistical challenges and hurdles, so knowing what you are getting into is vital when determining how to get clients for new trucking businesses. Being fully knowledgeable about the industry and its nuances will make or break an attempt at starting a small trucking company.
Understanding the challenges freight brokers and commercial drivers face and staying current with key trends will help trucking businesses and truck drivers weather the ups and downs, even when starting a trucking business with one truck. When learning how to get clients for your trucking business, the most significant actions are to be proactive and streamline operations without compromising service quality or safety, but what exactly are you up against in the industry?
Consider this. According to the U.S. Bureau of Labor Statistics, there were 1.564 million people in April employed by trucking companies. That is an increase of 7,000 from the month before and an increase of 60,000 from the prior year. The trucking industry is forever growing and changing, making starting a small trucking company even more desirable and advantageous.
Challenge 1: Not Sure Where to Start
Operating a trucking business may not be the daunting part; for many, it is the actual process of starting a small trucking company and how to get clients for a trucking business that prevents them from a full launch and long-term success. These business plan tasks can be overthought and often seem unreachable. Refrain from letting these questions and concerns be a roadblock for starting your trucking business. With technology at your fingertips, things are simplified, including finding a process agent.
The Solution: Start Simple
Getting started simply is the solution. The best way to start a trucking business is by leveraging the tools right at your fingertips. Implement your website and profile plan by claiming your Carrier Source page first.
Afterward, you can view reviews posted to CarrierSource and leverage CarrierSource's help in gathering reviews from your past clients. As a single platform for reviews, email marketing, and creating a website, CarrierSource is a one-stop shop for building out your digital brand. In turn, it's easier to focus on inbound leads while simultaneously taking the guesswork out of wondering how to get into the trucking business online searches and job requests. But you might be asking yourself, what is CarrierSource?
CarrierSource is an online database and review platform that combines self-reported carrier information, FMCSA safety and insurance information, and real user reviews to provide shippers the confidence that they're choosing the best carrier. Plus, it gives carriers the ability to attract new business and also provides carriers with a trusted online presence the minute they get their authority.
Challenge 2: Showcasing Your Uniqueness & Quality of Service
One of the biggest challenges in starting a small trucking company is also one of the essential qualities to possess. You must stand out by finding a transportation niche and getting others to trust you and your trucking company. With so much competition in the industry, this can seem like an unsurmountable challenge.
How can your trucking business stand out?
What makes it unique and different?
How can it provide better services than this other company down the street?
The Solution: Get Reviews on a Trusted Platform
In a world fixated on social media, reviews are a must for how to get in trucking business searches. When trying to find a new restaurant, shop, or repairman, typically, the first thing consumers do is a quick internet search for reviews. From one-star to five-star reviews, this is what helps people make big decisions. They learn what others experienced with the company and what their results are. Reviews can make or break a company, especially a brand-new start-up.
Getting reviews has never been easier. Start a trucking company by claiming your free profile. This gets your company in front of people searching for exactly what you have to offer. Finding truckloads for owner-operators and retaining these clients is one of the most complex parts of launching a small business. The best way to start a trucking business is with quality reviews on your free profile. This daunting task is made simpler by outsourcing.
Challenge 3: Limited Resources
Last but definitely not least is challenge number three - limited resources. The best way to start a trucking business is to stay within your budget while using all available resources. However, when launching a new business, it is easy to spend too much money and time on frivolous things instead of managing both in a way that you can market the actual business and what it has to offer.
The Solution
Eliminate this hassle of endless page builders with a pre-built, fast, and easy trucking website from CarrierSource that makes your business stand out by highlighting reviews and showing you are the best carrier for the job. Instead of a typical load board, a trucking website with a dedicated review landing site, updated information, detailed filters, and private lists will simplify how to get into the trucking business endeavors while gaining repeat clientele.
Get More Trucking Business Clients With CarrierSource.
There are many challenges when it comes to launching a trucking business. You may be asking yourself how to start your own trucking company and how to get clients for trucking business undertakings. How can you showcase your unique qualities with the limited resources of trucking companies? The best way to start a trucking business is to outsource your online presence by effectively leveraging your pre-filled CarrierSource profile. Then, continue with a professional, turnkey CarrierSource website that will bring in more leads. It's time to market your trucking company with CarrierSource. Claim your free profile with CarrierSource today!